Assistant(e), Équipe des déboursés - Funding Assistant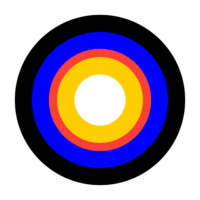 nesto
Canada
Posted on Saturday, May 13, 2023
**English description follows**
* Cette position peut être réalisée de la maison en tout temps, partout au Canada*
nesto a pour mission d'offrir une expérience de financement immobilier positive, et transparente, simplifiée du début à la fin.
Grâce à notre technologie, nous examinons l'ensemble du marché en quelques secondes pour trouver l'hypothèque la plus abordable, pendant que nos experts sans commission fournissent aux clients un soutien impartial tout au long du processus. Les personnes qui utilisent notre technologie l'adorent, tout simplement!
Nous sommes une équipe composée d'experts en technologie, de spécialistes hypothécaires qualifiés et attentionnés et d'une équipe de marketing diversifiée de premier ordre qui travaillent tous vers un objectif commun: Incarner le changement de l'industrie hypothécaire. Nous sommes très collaboratifs et chanceux d'avoir une équipe multidisciplinaire qui apporte une variété de perspectives.
À propos de l'équipe
nesto est à la recherche d'un(e) assistant(e) aux déboursements pour accompagner nos clients, partenaires et experts juridiques dans le processus de financement d'un prêt. Vous travaillerez directement avec tous les partenaires nesto pour vous assurer que la transaction soit complétée à temps et pour vous assurer que les clients aient une expérience de financement hypothécaire sans faille. Au quotidien, vous interagissez également avec nos conseillers hypothécaires, nos processeurs hypothécaires et nos souscripteurs hypothécaires.
Ce poste est d'une durée temporaire de 5 mois jusqu'au mois de septembre 2023. Dans ce rôle à forte incidence, vous mettrez à profit vos compétences en communication et vos compétences analytiques. Vous serez responsable de compléter l'approbation d'un portefeuille de clients. Il s'agit d'un poste à temps plein, du lundi au vendredi.
Ce que vous ferez
Veiller à ce que nesto soit proactif dans les étapes de financement afin de préserver l'expérience client:
S'assurer que les dates de clôture soient respectées par toutes les parties (FCT, notaires, clients, etc.) ou faire les modifications nécessaires dans nos systèmes et informer chaque partie prenante
Identifiez de manière proactive les dossiers à risque
Prendre les mesures nécessaires pour mener à bien les fichiers
Répondre aux questions des clients concernant le processus de financement (retards, erreurs de paiement, etc.)
Faire les suivis adéquats pour chaque dossier
Assumer toutes les responsabilités / tâches liées au financement:
Procéder au déboursement de prêt hypothécaire
Coordination avec FCT et notaire (par exemple, envoi d'instructions, validation des jalons)
Génération de conventions de prêt (et révisions)
Traiter les questions des notaires et des autres équipes concernant le processus de financement (retards, erreurs de paiement, etc.)
Post-financement : assurer la conformité des dossiers (90 jours post décaissement)
Qui nous recherchons
Étudiant(e) dans le domaine de l'administration ou finance, sans s'y limiter.
Organisé(e), technophile.
Orienté(e) vers le détail et confortable dans un environnement de travail au rythme rapide
Passionné(e) et enthousiaste d'offrir une expérience client exceptionnelle et bienveillante;
Parfaitement bilingue en anglais et francais
Ce que nous offrons
Rémunération compétitive
Travaillez au sein d'un groupe de personnes passionnées, déterminées et centrées sur le client
Multiple opportunités de croissance et perfectionnement professionnel
Vous choisissez où vous travaillez : à distance, de n'importe où au Canada, ou depuis notre nouveau bureau au centre-ville de Montréal (métro Peel). Nos espaces sont ouverts aux chiens!
Diversité et inclusion
Chez nesto, nous croyons fermement que la créativité et la collaboration sont le fruit de la diversité. Nous sommes engagés à favoriser, à cultiver et à préserver une culture de diversité, d'équité, d'inclusion et d'appartenance, et sommes fiers d'assurer des pratiques impartiales et inclusives pour accéder à l'emploi et à la croissance professionnelle. Tous les candidats qualifiés seront pris en considération sans égard à leur âge, leur couleur, leur handicap, leur origine ethnique, l'état familial ou matrimonial, l'identité ou l'expression de genre, leur langue, leur capacité physique et mentale, leur affiliation politique, leur religion, leur orientation sexuelle, leur situation sociale, leur statut de vétéran et toutes autres caractéristiques qui rendent nos employés uniques.
*This position can be executed remotely from anywhere in Canada.*
nesto is Canada's leading digital mortgage platform on a mission to revolutionize the Canadian mortgage landscape. Having recently raised an $76M Series B round of financing, we are poised to take the next step in our rapid scaling and growth to be Canada's next fintech success story.
nesto is looking for a Funding Assistant to accompany our clients, partners and legal experts through the loan funding process. You will work directly with all nesto partners to ensure that the transaction is completed on time and to ensure that clients have a seamless mortgage financing experience. On a daily basis, you will also interact with our Mortgage Advisors, Mortgage Processors and Mortgage Underwriters.
This position is for a temporary period of 5 months until September 2023. In this high-impact role, you will utilize your communication and analytical skills. You will be responsible for completing the approval of a portfolio of clients. This is a full time position Monday to Friday.
What you'll do:
Ensure nesto is proactive in the funding stages to maintain the customer experience:
Ensure closing dates are met by all parties (FCT, notaries, clients, etc.) or make necessary changes in our systems and inform each stakeholder
Proactively identify files at risk
Take the necessary steps to complete the files
Answer client questions regarding the financing process (delays, payment errors, etc.)
Perform appropriate follow-ups for each file
Assume all responsibilities/tasks related to financing
Disburse mortgage loans
Coordination with FCT and notary (e.g. sending instructions, validating milestones)
Generation of loan agreements (and revisions)
Handle questions from notaries and other teams regarding the financing process (delays, payment errors, etc.)
Post-financing: ensure compliance of files (90 days post disbursement)
Who we are looking for
Student in the field of administration or finance, but not limited to
Organized & tech savvy
Detail oriented and enjoy a fast-paced work environment
Passionate about providing an exceptional and caring customer experience
Fluently bilingual in French and English
What we offer
Competitive salary
Opportunity to work with a group of passionate, determined and customer-focused individuals
Internal growth and professional development opportunities
You choose where you work: remotely, from anywhere in Canada, or from our new office in downtown Montreal (Metro Peel). Our space is dog-friendly!
Diversity and inclusion
At nesto, we firmly believe that creativity and collaboration are the fruit of diversity. We are committed to fostering, cultivating and preserving a culture of diversity, equity, inclusion and belonging, and are proud to ensure impartial and inclusive practices for accessing employment and professional growth. All qualified applicants will be considered without regard to age, colour, disability, ethnic origin, family or marital status, gender identity or expression, language, physical and mental ability, political affiliation, religion, sexual orientation, social status, veteran status and any other characteristics that make our employees unique.