Software Engineer Back-End | Ingénieur(e) logiciel back-end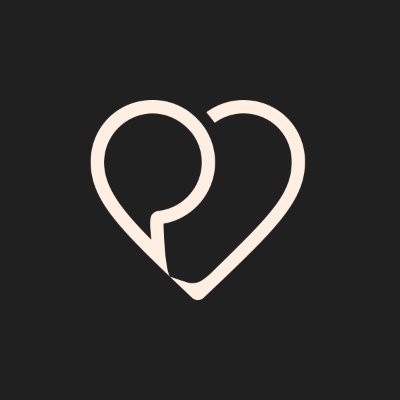 Dialogue
Job Functions:
Software Engineering, IT, Data Science
La version anglaise suivra / The English version will follow
À propos de Dialogue
Dialogue est le principal fournisseur de soins virtuels au Canada, il fournit des programmes exceptionnels de santé et de bien-être en ligne aux organisations qui souhaitent améliorer le bien-être de leurs employés et de leurs familles. Notre plateforme de santé Plateforme de santé intégrée🅫 associe de manière harmonieuse nos programmes transformationnels (soins primaires, santé mentale, TCCi, et PAE) pour offrir une seule expérience agréable, améliorant ainsi la santé et le bonheur des travailleurs canadiens dans tout le pays.
Tous les jours chez Dialogue, nous travaillons avec un sens profond de l'objectif à atteindre. Nous innovons. Nous contribuons. Nous nous développons. Notre mission? Améliorer le niveau de bien-être de l'humanité par l'utilisation de la technologie pour fournir d'excellents soins. Vous travaillerez avec une équipe engagée et très talentueuse qui fait de son mieux pour exceller dans son rôle et contribuer au succès de l'entreprise. Si vous souhaitez rejoindre un groupe de personnes motivées et diverses qui aiment la résolution de problèmes, la collaboration et le travail efficace – tout en ayant des moments agréables – ce poste pourrait vous convenir!
Rôle de l'ingénieur(e) logiciel chez Dialogue
La collaboration, la responsabilisation, la passion et l'authenticité sont-ils des termes qui ont un sens pour vous? Si oui, vous allez adorer  travailler chez Dialogue. Continuez à lire. Sous la responsabilité d' Hadrien David, la mission de l'ingénieur logiciel  est de livrer la meilleure des expériences à l'ensemble de nos utilisateurs.
Chaque jour, chez Dialogue, nous travaillons pour une mission qui nous tient à cœur. Nous innovons. Nous vous aidons. Quelle est notre mission? Améliorer le bien-être de l'humanité en utilisant la technologie pour offrir des soins de santé d'excellence. Vous travaillerez aux côtés d'une équipe ambitieuse et talentueuse qui se dépasse tous les jours. Vous entendrez chaque jour des témoignages sur la façon dont votre travail impact positivement la vie des canadiens et canadiennes.
Nous construisons le futur de la santé, de la sécurité et de la médecine au travail via une plateforme technologique qui mettre l'accent sur l'expérience utilisateur.
Nous avons bâti notre culture autour de valeurs et de piliers fondamentaux propre à l'ingénierie logiciel afin de construire la meilleure entreprise et les meilleurs produits. Nous insistons sur de courts cycles de déploiements tout en suivant les meilleures pratiques de développement logiciel et de révision du code. Dialogue met de l'avant ses technologies innovantes car nous croyons qu'il s'agit du meilleur levier de transformation positif du secteur de la santé.
Nous utilisons Python comme langage de développement.  Nos APIs tournent sur FastAPI et utilisent SQLAlchemy et Alembic sur Postgres. Notre équipe responsable des données utilise Python afin de construire des analyses et des tableaux de bord. Nos équipes de recherches appliquées  utilisent également Python afin de créer et d'entraîner des modèles et algorithmes conversationnels.  Finalement, nous utilisons Rasa, une structure Python, afin de supporter l'expérience conversationnelle de nos membres.
Nos applications web ainsi que les applications utilisées par nos membres sont propulsées par React et ReactNative. Nous utilisons TypeScript dans le développement front-end ainsi que des librairies de première classe telles que AntDesign et Material Design.
Parmi vos responsabilités, notons
Participer au travail quotidien de l'équipe de produits de santé et de sécurité au travail afin de fournir une valeur ajoutée aux utilisateurs finaux
Participer à la définition des objectifs de l'équipe et des résultats clés conformément à ceux de l'entreprise
Participer à l'établissement des priorités des différentes initiatives de produit en vue de l'atteinte des objectifs de l'équipe
Participer à l'affinage de chaque ajout de valeur émanant des projets
Rédiger et participer aux documents de conception technique afin d'aligner l'équipe sur des solutions claires
Créer et examiner les demandes de pull pour apporter des solutions à nos utilisateurs finaux
Profil recherché
Plus de 5 ans d'expérience professionnelle pertinente, y compris le leadership technique
Maîtrise de la modélisation de bases de données relationnelles, de la conception d'API et de Python
Expérience solide en ingénierie logicielle, notamment en architecture et en algorithmes
Connaissance approfondie de divers paradigmes et technologies de programmation
Expérience dans l'établissement des meilleures pratiques, la révision du code et le coaching des membres moins expérimentés de l'équipe
Expérience de développement de produits et de mise en avant de ses idées, de la conception au lancement
Expérience dans l'architecture de systèmes, la rédaction de spécifications techniques et la livraison de projets logiciels importants
Capacité à contribuer dans plusieurs de ses domaines d'expertise et à faire ce qu'il faut pour réussir
Vous vous épanouissez dans un environnement rapide et axé sur les objectifs
Entrepreneur dans l'âme, vous êtes passionné par la construction de produits complexes en mode itération rapide.
Capacité à travailler en anglais ; d'autres langues européennes, notamment l'allemand, sont un atout
B.S., M.S. ou doctorat en informatique ou dans un domaine technique connexe est un atout.
Pour avoir une idée de toutes les exigences techniques de ce poste, veuillez vous référer à cet article : https://medium.com/@alexissmirnov/join-dialogue-build-the-healthcare-system-we-need-right-now-c8bc0491643c
Ce que nous pouvons vous offrir
Un régime de rémunération flexible, comprenant un programme d'unités d'action assujetties à des restrictions, un régime d'incitatifs à court et à long terme et un régime d'avantages sociaux financé à 100 % pour nos employés à temps plein
Accès illimité à tous les programmes de Dialogue pour vous et les membres de votre famille immédiate
Une équipe de personnes brillantes, travailleuses et attentionnées qui contribueront à votre avancée dans votre carrière
Une politique de congés généreuse, comprenant 4 semaines de vacances pour les employés à temps plein
Souplesse dans les horaires et une approche de travail hybride
Un bureau nouvellement conçu et primé pour son architecture au cœur du Vieux-Montréal – très bien approvisionné avec tous les amuse-gueules que vous souhaitez déguster
Ce sont nos différences qui nous rendent plus forts. Souscrivant fièrement au principe de l'égalité d'accès à l'emploi, Dialogue s'engage à créer un lieu de travail diversifié et inclusif pour tous. Les candidats qualifiés seront pris en considération indépendamment de leur citoyenneté, de leur origine ethnique, de leur race, de leur couleur, de leur religion, de leur sexe, de leur identité ou expression du genre, de leur orientation sexuelle, de leur handicap, de leur âge ou de leur statut de vétéran. Pour les candidats nécessitant un accommodement spécifique, veuillez contacter accessibility@dialogue.co.
About Dialogue
Dialogue is Canada's leading virtual care provider, dedicated to delivering exceptional online health and wellness programs to organizations that wish to improve the well-being of their employees and their families. Our Integrated Health Platform_™_ seamlessly combines our transformational programs – primary care, mental health, iCBT, and EAP – into one consistent experience, elevating the health and happiness of Canadian workers across the country.
Every day at Dialogue, we tackle our work with a deep sense of purpose. We innovate. We help. We grow. Our mission? To improve humanity's well-being by using technology to deliver excellent care. You'll work alongside a committed and highly talented team who do their best to excel in their roles and contribute to the company's success. If you're looking to join a driven and diverse group of individuals who love problem-solving, collaboration, and meaningful work – all while having fun – this could be the place for you!
The Software Engineer's role at Dialogue
Are collaboration, empowerment, passion and authenticity words that speak to you? You'll fit right in. Keep reading. Reporting to Hadrien David, the mission of the Software Engineer is to deliver the best experience to our end-users.
Every day at Dialogue, we work with a deep sense of purpose. We innovate. We help. What is our mission? Improving humanity's well-being by using technology to deliver excellent care. You'll work alongside an ambitious and highly talented team who do their best work to exceed all expectations. You'll hear daily testimonials about how your work is contributing to people's lives.
We are building the future of Occupational Health and Safety and Occupational Medicine through a platform that is technology-driven and extremely user-friendly.
We value building a culture with strong engineering values and goals because we believe this is the key to building a great company and product. We emphasize on short deployment cycles while enforcing best software development best practices and code reviews. Dialogue leads with technology, because we believe it's the only way to truly transform healthcare.
We use Python everywhere we can. APIs run on FastAPI, using SQLAlchemy and Alembic on postgres. Our Data Team uses Python to build our analytic dashboards and our Applied Research Team also uses Python to create and train conversational ML models and algorithms.  Finally, we use Rasa, a Python framework, to support our member's conversational experience.
Our WebApps and Member app are powered by React and ReactNative. We use TypeScript in all our Front-End development and leverage top-class libraries such as AntDesign and Material Design.
We  are fond of the modern best practices. Our mission is to deliver a stunning experience to our end-users.
Your responsibilities will include
Participating in the day-to-day work of the Occupational Health and Safety product team to deliver business value to end-users
Participating in defining team objectives and key results aligned with the company ones
Participating in  prioritizing the several product initiatives towards the team objective
Participating in refining each increment of value to add from initiatives
Write and participate on technical design documents to align the team on clear solutions
Create and review pull requests to bring solutions to our end users
Who we're looking for
5+ years of relevant work experience, including technical leadership
Proficiency in relational DB modelling, API design and python
Solid experience in software engineering, including architecture and algorithms
Deep knowledge of various programming paradigms and technologies
Experience of setting best practices, reviewing code, and mentoring less experienced team members;
Experience building products and taking ideas from conception to launch
Track record of architecting systems, writing technical specs, and shipping significant software initiatives
Able to contribute in multiple areas and have a do-what-it-takes mentality
Thrives in a fast-paced and goal-driven environment
An entrepreneur-at-heart, passionate about building complex products and iterating fast
The ability to work in English; other European languages, especially German, is a plus
B.S., M.S., or Ph.D. in Computer Science or related technical field is a plus
To get a sense of all the technical requirements for this job, please refer to this post: https://medium.com/@alexissmirnov/join-dialogue-build-the-healthcare-system-we-need-right-now-c8bc0491643c
What we can offer you
A flexible compensation package, including a restricted stock units (RSU) program, short-term and long-term incentive plan, and a 100%-funded benefits plan for our full-time employees
Unlimited access to all of Dialogue's programs for you and your immediate family members
A team of bright, hard-working, and caring individuals that will contribute to your growth
A generous time-off policy, including 4 weeks of vacation for full-time employees
Schedule flexibility and a hybrid work approach
A newly designed and architectural award-winning office in the heart of Old Montreal – fully-stocked with all the snacks that your heart could desire
Our differences are what make us stronger. As a proud equal opportunity employer, Dialogue is committed to creating a diverse and inclusive workplace for all. Qualified applicants will be considered regardless of citizenship, ethnicity, race, colour, religion, gender, gender identity or expression, sexual orientation, disability, age, or veteran status. For applicants who require specialized accommodation, please contact accessibility@dialogue.co.
Apply for this Job