Software Engineer Full-Stack/ Ingénieur(e) logiciel full-stack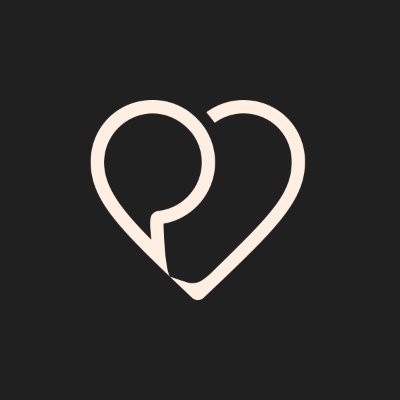 Dialogue
Job Functions:
Software Engineering, IT
Employment Types:
Full-time
Locations:
Montreal, QC, Canada
Compensation:
USD per year
La version anglaise suivra / The english version will follow
À propos de Dialogue
Dialogue est le principal fournisseur de soins virtuels au Canada. Notre équipe se consacre à offrir des programmes de santé et de bien-être en ligne exceptionnels aux organisations qui souhaitent améliorer le bien-être de leurs employés et de leurs familles. Notre Plateforme de soins intégrée™ combine de façon transparente nos programmes transformationnels - soins primaires, santé mentale, iCBT et PAE - en une seule expérience cohérente, élevant la santé et le bonheur des travailleurs canadiens à travers le pays.
Chaque jour, chez Dialogue, nous nous attaquons à notre travail avec dévouement et conviction. Nous innovons. Nous aidons. Nous grandissons. Notre mission ? Améliorer le bien-être de l'humanité en utilisant la technologie pour fournir d'excellents soins. Vous travaillerez aux côtés d'une équipe engagée et très talentueuse qui fait de son mieux pour exceller dans son rôle et contribuer au succès de l'entreprise. Si vous cherchez à rejoindre un groupe de personnes motivées et diversifiées qui aiment la résolution de problèmes, la collaboration et le travail enrichissant - tout en s'amusant - ce pourrait être l'endroit idéal pour vous !
Ingénieur(e) logiciel, Full-Stack
Sous la responsabilité de l'un de nos ingénieurs de direction, la mission de l'ingénieur(e) logiciel Full-Stack est de créer, développer et fournir des expériences de première classe à nos utilisateurs.
Dans ce rôle, vous serez responsable de
Vous participerez au travail quotidien de l'équipe de recherche appliquée afin de fournir une valeur ajoutée aux membres et clients
Vous participerez à la définition des objectifs de l'équipe et de ses résultats clés, alignés sur ceux de l'entreprise
Vous participerez à la priorisation des différentes initiatives liées aux produits en vue d'atteindre les objectifs de l'équipe
Vous participerez à définir chaque incrément de valeur ajoutée provenant des initiatives de l'équipe.
Vous rédigerez et participerez à l'élaboration de documents de conception technique afin d'aligner l'équipe sur des solutions claires et concrètes
Vous créerez et examinerez les demandes de pull pour apporter des solutions à nos utilisateurs finaux
Ce que nous cherchons
Vous avez 3 ans ou plus d'expérience professionnelle pertinente
Vous pouvez démontrer un haut niveau de compétence dans les langages de programmation Python et React.
Vous êtes intéressé par divers aspects du génie logiciel, notamment l'architecture et les algorithmes
Vous pouvez comprendre et appliquer divers paradigmes de programmation et l'appliquer à différentes technologies
Vous avez de l'expérience dans l'établissement des meilleures pratiques, la révision du code et le mentorat des membres moins expérimentés de l'équipe dans un environnement de production
Vous avez de l'expérience dans la conception de produits et dans la réalisation d'idées de la conception au lancement (ou quasi-lancement)
Votre objectif est de contribuer dans plusieurs champs d'activité, en faisant preuve d'un esprit orienté vers la recherche de solutions
Ce que nous pouvons offrir
Un régime de rémunération flexible, comprenant un régime d'incitation à court et à long terme, et un régime d'avantages sociaux financé à 100 % pour nos employés à temps plein ;
Un accès illimité à tous les programmes de Dialogue pour vous et les membres de votre famille immédiate ;
Une politique de congés généreuse, incluant 4 semaines de vacances pour les employés à temps plein ;
Une flexibilité d'horaire et une approche de travail hybride
Un bureau nouvellement conçu et primé pour son architecture au cœur du Vieux-Montréal - approvisionné de toutes les collations que votre cœur pourrait souhaîter
Nous nous engageons à assurer l'égalité des chances en matière d'emploi, indépendamment de la nationalité, de la religion, du sexe, de l'origine nationale, de l'orientation sexuelle, de l'âge, de la citoyenneté, de l'état civil, du handicap, du genre, de l'identité ou de l'expression sexuelle ou du statut d'ancien combattant. Nous sommes fiers d'être un lieu de travail qui respecte l'égalité des chances. Si vous avez besoin d'un accommodement, veuillez nous envoyer un courriel à accessibility@dialogue.co.
About Dialogue
Dialogue is Canada's leading virtual care provider, dedicated to delivering exceptional online health and wellness programs to organizations that wish to improve the well-being of their employees and their families. Our Integrated Health Platform_™_ seamlessly combines our transformational programs – primary care, mental health, iCBT, and EAP – into one consistent experience, elevating the health and happiness of Canadian workers across the country.
Every day at Dialogue, we tackle our work with a deep sense of purpose. We innovate. We help. We grow. Our mission? To improve humanity's well-being by using technology to deliver excellent care. You'll work alongside a committed and highly talented team who do their best to excel in their roles and contribute to the company's success. If you're looking to join a driven and diverse group of individuals who love problem-solving, collaboration, and meaningful work – all while having fun – this could be the place for you!
Software Engineer Full-Stack
Reporting to one of our Staff Engineer, the mission of the Software Engineer Full-Stack is to create, develop and deliver best-in-class experiences to our end-users.
Your responsibilities will include
You will be participating in the day-to-day work of the Applied Research team to deliver business value to end-users
You will be participating in defining team objectives and key results aligned with the company ones
You will be participating in prioritizing the several product initiatives towards the team objective
You will be participating in refining each increment of value to add from initiatives
You will write and participate in the elaboration of technical design documents to align the team on clear solutions
You will create and review pull requests to bring solutions to our end-users
Who we're looking for
You have 3 or more years of relevant work experience
You can demonstrate a high level of proficiency in Python and React
You are interested in various aspects of software engineering  including architecture and algorithms
You can understand and apply various programming paradigms and apply it to different technologies
You have experience in setting best practices, reviewing code, and mentoring less experienced team members in a production environment
You have experience building products and taking ideas from conception to (near) launch
Your goal is to contribute in multiple areas, bringing a solution-oriented mindset to the table
What we can offer you
A flexible compensation package, including short-term and long-term incentive plan, and a 100%-funded benefits plan for our full-time employees
Unlimited access to all of Dialogue's programs for you and your immediate family members
A generous time-off policy, including 4 weeks of vacation for full-time employees
Schedule flexibility and a hybrid work approach
A newly designed and architectural award-winning office in the heart of Old Montreal – fully-stocked with all the snacks that your heart could desire
We are committed to equal employment opportunities regardless of race, color, ancestry, religion, sex, national origin, sexual orientation, age, citizenship, marital status, disability, gender, gender identity or expression, or veteran status. We are proud to be an equal opportunity workplace. If you require specialized accommodation, please, email accessibility@dialogue.co.