Data Analyst, Product & Tech | Analyste de données, produit et technologie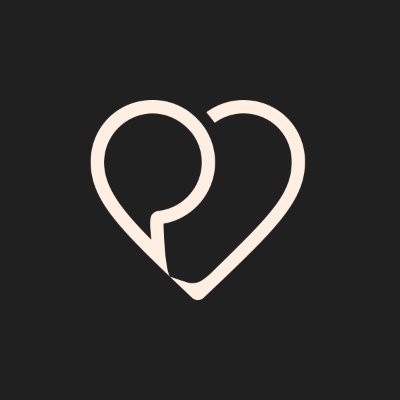 Dialogue
Compensation:
USD per year
The English version will follow
À propos de Dialogue
Dialogue est le principal fournisseur de soins virtuels au Canada, il fournit des programmes exceptionnels de santé et de bien-être en ligne aux organisations qui souhaitent améliorer le bien-être de leurs employés et de leurs familles. Notre plateforme de santé Plateforme de santé intégrée🅫 associe de manière harmonieuse nos programmes transformationnels (soins primaires, santé mentale, TCCi, et PAE) pour offrir une seule expérience agréable, améliorant ainsi la santé et le bonheur des travailleurs canadiens dans tout le pays.
Tous les jours chez Dialogue, nous travaillons avec un sens profond de l'objectif à atteindre. Nous innovons. Nous contribuons. Nous nous développons. Notre mission? Améliorer le niveau de bien-être de l'humanité par l'utilisation de la technologie pour fournir d'excellents soins. Vous travaillerez avec une équipe engagée et très talentueuse qui fait de son mieux pour exceller dans son rôle et contribuer au succès de l'entreprise. Si vous souhaitez rejoindre un groupe de personnes motivées et diverses qui aiment la résolution de problèmes, la collaboration et le travail efficace – tout en ayant des moments agréables – ce poste pourrait vous convenir!
L'analyste de données, produit et technologie chez Dialogue
Relevant de Jad Abdallah, chef d'équipe, analytique des données, la mission de l'analyste de données, produit et technologie est de  développer une culture axée sur les données, de mettre en œuvre un suivi robuste des événements et de soutenir les besoins en matière d'analyse des produits. L'analyste fournira des renseignements aux gestionnaires de produits afin de guider les décisions relatives à la feuille de route et de découvrir des possibilités pour améliorer l'expérience des patient(e)s.
Nous procédons fréquemment au lancement de nouveaux programmes sur notre Plateforme de santé intégrée et nous avons besoin d'un pipeline d'analyse qui évolue parallèlement à notre technologie et à nos opérations. L'analyste travaillera en étroite collaboration avec les gestionnaires de produits et les responsables de la technologie, et agira en tant qu'expert(e) du domaine pour les décisions et les recommandations en matière d'analyse de produits afin de garantir une expérience agréable pour les membres et les clients.
Dans ce rôle, vous serez responsable de :
Travailler avec les équipes techniques pour garantir un flux de données d'événements robuste et fiable dans le pipeline d'analyse
Soutenir le déploiement de nouveaux programmes en fournissant des informations clés sur l'adoption et la satisfaction.
Fournir des outils d'analyse pour analyser les nouvelles fonctionnalités, les tests A/B et surveiller les bogues dans les applications de Dialogue
Développer de solides habitudes et compétences en matière d'analyse au sein de l'équipe responsable des produits et soutenir le perfectionnement d'utilisateur(-trice)s expérimenté(e)s en matière de données
Augmenter l'utilisation de l'analyse en libre-service au sein des fonctions de technologies et de produits
Renforcer la visibilité, la fiabilité et la confiance dans les produits de données dans toutes les fonctions
Ce que nous cherchons :
3 ans d'expérience comme développeur(-euse) analyste, expert(e) en science des données ou analyste de données
Une passion pour la résolution de problèmes, l'apprentissage et l'intérêt de diriger la réalisation de projets clés
Maîtrise de SQL et de Python
De l'expérience avec un entrepôt de données à traitement massivement parallèle (Snowflake, Redshift, BigQuery)
De l'expérience en développement de modèles d'entrepôts de données (DBT est un atout)
De l'expérience en suivi des événements de données (Snowplow, Segment)
Un atout : de l'expérience avec Looker, Sisense, Metabase ou Tableau
Ce que nous pouvons vous offrir :
Un régime de rémunération flexible, comprenant un programme d'unités d'action assujetties à des restrictions, un régime d'incitatifs à court et à long terme et un régime d'avantages sociaux financé à 100 % pour nos employés à temps plein
Accès illimité à tous les programmes de Dialogue pour vous et les membres de votre famille immédiate
Une équipe de personnes brillantes, travaillantes et attentionnées qui contribueront à avancer votre carrière
Une politique de congés généreuse, comprenant 4 semaines de vacances pour les employés à temps plein ainsi que 9 journées bien-être
Un horaire de travail souple et une approche hybride en matière de télétravail afin de vous offrir toute la flexibilité dont vous avez besoin
Un bureau nouvellement conçu et primé pour son architecture au cœur du Vieux-Montréal
Ce sont nos différences qui nous rendent plus forts. Souscrivant fièrement au principe de l'égalité d'accès à l'emploi, Dialogue s'engage à créer un lieu de travail diversifié et inclusif pour tous. Les candidats qualifiés seront pris en considération indépendamment de leur citoyenneté, de leur origine ethnique, de leur race, de leur couleur, de leur religion, de leur sexe, de leur identité ou expression du genre, de leur orientation sexuelle, de leur handicap, de leur âge ou de leur statut de vétéran. Pour les candidats nécessitant un accommodement spécifique, veuillez contacter accessibility@dialogue.co.
About Dialogue
Dialogue is Canada's leading virtual care provider, dedicated to delivering exceptional online health and wellness programs to organizations that wish to improve the well-being of their employees and their families. Our Integrated Health Platform_™_ seamlessly combines our transformational programs – primary care, mental health, iCBT, and EAP – into one consistent experience, elevating the health and happiness of Canadian workers across the country.
Every day at Dialogue, we tackle our work with a deep sense of purpose. We innovate. We help. We grow. Our mission? To improve humanity's well-being by using technology to deliver excellent care. You'll work alongside a committed and highly talented team who do their best to excel in their roles and contribute to the company's success. If you're looking to join a driven and diverse group of individuals who love problem-solving, collaboration, and meaningful work – all while having fun – this could be the place for you! 
Data Analyst, Product & Tech's role at Dialogue
Reporting to Jad Abdallah, Team Lead, Data Analytics, the mission of the Data Analyst, Product & Tech is to develop a data-driven culture, implement robust events tracking, and support product analytics needs. The analyst will provide insights to product managers to guide roadmap decisions and discover opportunities to improve the patient experience.
As part of our Integrated Health Platform strategy, we release new programs on a frequent basis and need an analytics pipeline that scales alongside our tech and operations. The analyst will work closely with Product managers and Tech leads, and act as a domain expert for product analytics decisions and recommendations to ensure delightful member and client experience.
In this role, your responsibilities will include:
Working with the Tech teams to ensure a robust and reliable events data stream in the analytics pipeline
Support new program roll-out by providing key insights on adoption and satisfaction
Provide analytics tools to analyze feature releases, A/B testing and monitor bugs in the Dialogue applications
Develop strong analytics habits and skills within the product team and support the development of data power users
Increase self-serve analytics usage within the tech and product functions
Strengthen visibility, reliability and confidence in data products across all functions
Who we're looking for
3 years of experience as an analytics engineer, data scientist or data analyst
Passion for problem-solving, learning and interest in leading delivery of key projects
Proficient in SQL and Python/R
Experience with MPP data warehouse (Snowflake, Redshift, BigQuery)
Experience developing data warehouse models (DBT is a plus)
Experience with event data tracking (Snowplow, Segment)
A plus: experience with Looker, Metabase, Tableau, Sisense
What we can offer you
A flexible compensation package, including a restricted stock units (RSU) program, short-term and long-term incentive plans, and a 100%-funded benefits for our full-time employees
Unlimited access to all of Dialogue's programs for you and your immediate family members because we care about you
A team of bright, hard-working, and caring individuals that will contribute to your growth
A safe space where sharing your ideas and vision are encouraged and that will allow you to influence company direction
A generous time-off policy, including 4 weeks of vacation for full-time employees and up to nine (9) wellness days
A flexible work schedule and a hybrid approach to remote work to allow for all the flexibility you may need
A newly designed and architectural award-winning office in the heart of Old Montreal
Our differences are what make us stronger. As a proud equal opportunity employer, Dialogue is committed to creating a diverse and inclusive workplace for all. Qualified applicants will be considered regardless of citizenship, ethnicity, race, colour, religion, gender, gender identity or expression, sexual orientation, disability, age, or veteran status. For applicants who require special accommodation, please contact accessibility@dialogue.co.