Data Scientist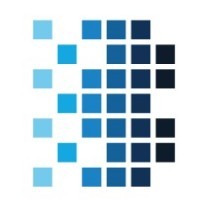 Boosted.ai
Data Science
Toronto, ON, Canada
Posted on Thursday, March 9, 2023
Boosted.ai is a fintech company headquartered in Toronto, Canada with offices in New York City. We provide AI tools to asset managers to augment their equity capital markets research. Boosted.ai empowers finance professionals to use AI and machine learning to sort through massive amounts of data to find investment opportunities. We are a well funded, post Series-B company - our lead investors are innovators and disruptors in financial and technology markets, including Spark Capital (Twitter, Slack, Affirm), Ten Coves Capital (Plaid, Sentieo, TouchBistro), Portage Ventures (Wealthsimple, Borrowell, Nesto), and RBC (Royal Bank of Canada).
Position Description
We are looking for a Data Scientist to help support the rapid growth of our business. You will generate actionable insights and perform data analysis that will guide our decision making, inform our product direction and help our teams meet and exceed customer expectations. As well, this role will support ongoing reporting, handle ad-hoc reporting requests, as well as in-depth research.
A successful candidate should have an analytical mindset and be familiar with product KPIs, metrics and tools for their visualization. We also expect you to be able to work independently to set up any product analytics and data science tools as needed, therefore previous experience in spinning up those resources is required. Knowledge of FinTech / Finance applications is an asset.
Responsibilities
Understand the business drivers, analytical use cases and translate those into actionable outputs.
Setting up, monitoring and deriving insights from Product KPIs / OKRs and Metrics (LTV, Churn, Engagement etc) and design, build, automate and maintain dashboards for their reporting.
Leverage, setup and deploy tools and techniques for data analysis, including statistical and quantitative method
Exercise of critical thinking, analyzing and assessing problems and implications, identifying patterns, making connections of underlying issues, understanding risks and developing mitigation strategies, and taking ownership of the outcome
Lead customer-facing report deliveries, both existing and ad-hoc requests along with management reporting information, which is produced on a periodic basis
Analyze and evaluate Boosted.ai's processes and identify potential improvement opportunities
Requirements
Minimum of 2 years experience in data science, product analytics or similar role.
BA/BS in relevant field of study
Working knowledge and ability to measure and evaluate specific Product KPIs / OKRs and Metrics (LTV, Churn, Engagement etc.)
Experience and Coding knowledge with Python
Experience with using and setting up data visualization tools such as Mixpanel, Google Data Studio, Tableau or similar
Extremely detail-oriented with great time management skills and experience working in a fast-paced, data-driven environment
Excellent written and oral communication skills, including an ability to communicate across business areas
Experience with enterprise SaaS for financial services is a strong asset
Diverse Perspectives
We know that innovation thrives on product teams where diverse points of view come together to solve hard problems in ways that are just now possible. As such, we explicitly seek people that bring diverse life experiences, diverse educational backgrounds, diverse cultures, and diverse work experiences. Please be prepared to share with us how your perspective will bring something unique and valuable to our product teams.